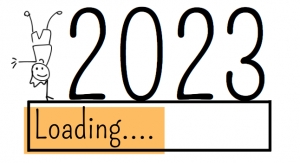 As we enter into the New Year, we can look back on the accomplishments of our team and our community in 2022 with great pride. We achieved something truly remarkable: we were able to bridge the gap between in-person and virtual events, mixing both formats to maximize engagement and reach. This year has been a testament to the power of storytelling to bring people together, even in the midst of unprecedented times
Let's take a look at what we did in 2022!
We accomplished a great deal of client engagement work in 2022, ranging from communication strategy development, innovative participant experience design, and documentary-style video production for clients like the Michigan State Police Forensic Science Division, Biggby Nation Summit, and Michigan Association of Intermediate School Administrators (MAISA). We continued working with Michigan Attorney General Dana Nessel on a few projects, produced the 11th Annual Michigan College Access Network's (MCAN) annual two-day conference, and continued our work as the official AV and video production partner for the Lansing Regional Chamber of Commerce. In addition to these accomplishments, we also purchased our very first mobile stage and 360 Spinabooth camera, both investments that are guaranteed to help enliven in-person event experiences and keep them cost-effective.
The stories that we told together have had both tactical and strategic value - working to meet goals immediately while also building structures that can benefit our clients and their communities long term. It has been a pleasure to collaborate with all of you throughout this journey and create something meaningful together.
As we look towards 2023, we are excited for what lies ahead - new relationships, new opportunities, and more stories to be told. As a co-creative partner, MessageMakers stands ready to help you create meaningful connections that help you and your community to solve its toughest problems.
Happy New Year from everyone at MessageMakers! May 2023 be filled with success for us all!
MessageMakers Team