We asked our Social Media Manager and Communciation Strategist, Madeline Stamm, a few questions about her experience at MessageMakers over the past two years before she goes off to law school in her hometown of Buffalo, New York!
Q: Why did you choose MessageMakers?
A: I graduated from Michigan State University with a degree in journalism, a minor in communications and a concentration in media marketing. MessageMakers provided an opportunity for me to work in all of those areas. I wanted to take everything that I had learned in college and put it to work in a career while living in Lansing. I was excited to be able to write blog posts, put my marketing skills to the test and experience something new as a recent graduate.
I wanted a company that I was able to grow with. I was a recent college graduate, so I was eager for an opportunity to show my skills. I believe MessageMakers was the best place for me to do that. I wanted to network, grow within the company and gain experience in my field. I also wanted to meet and experience a job with positive, uplifting and eager co-workers. The MM team was exactly that!
Q: What was your role/position on the team and what was your favorite thing about your job?
A: I got to do a lot of different things at this job, which was one of the aspects I loved the most. I was running all of our social media pages as well as the websites and pages for different projects that we oversee. I also wrote blog posts for our website and updated our website monthly with new resources or ideas. I was involved with the public relations side of things, writing some press releases and updating our local media list. I also facilitated project meetings and served as a liaison between our clients and MessageMakers for a few of our development projects. I was also able to gain some experience with Adobe and work with our graphic designers to create booklets, graphics and infographics for our website.
Facilitating meetings for different projects was very rewarding because I was able to work with successful people in the community, whether it was in-person or virtually. I also loved attending events with MessageMakers pre-COVID, such as the Lansing Regional Chamber Economic Club Luncheons, and meeting people in the community that I never had a chance to meet or learn about while I was in college.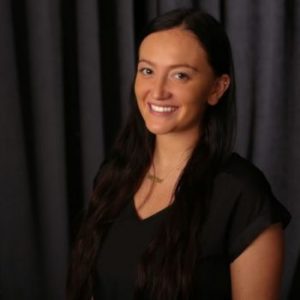 Q: Did your duties turn out to be as you expected?
A: I wasn't sure what to expect when I was first hired but I was ready and eager for anything and everything. I knew I was going to be posting on social media and writing blog posts; however, as time went on, I started working on other projects and getting involved with other parts of this company. I really enjoyed doing a lot of different things and learning more than I ever would have expected in the beginning. 
Q: What did you like most about the company?
A: I love the work that we do because I think it's both important and underrated. Not a lot of people understand social media, digital marketing or how to produce and edit a video. A video can really tell a story and change peoples' lives. When everything went virtual due to COVID-19, MessageMakers was able to step up and provide video equipment and training for people who didn't know how to do a video call. We were able to provide a back-up plan for companies who weren't sure if their in-person event was going to happen. We were able to host virtual events so that events could still go on during lockdown. MessageMakers has done so many important projects to change the lives of people in the community, promote local businesses, tell the stories of others and so much more. 
Q: How did working at MessageMakers prepare you for your future?
A: I was able to sharpen my writing skills as well as my communication skills. I learned how to run and write an agenda for a business meeting, which is very important in any career. I know how to talk to professionals and word email communication, social media posts, blog posts, email campaigns and more in order to get my point across in a clear and concise way. MessageMakers was my first full-time working experience so now I understand how to balance a full-time job and everything that comes with that, which will help during law school.
Q: How were you able to transition from in-person to remote when the pandemic hit?
A: When I was working in the office for eight months before COVID, I was supervised by Tina and worked side-by-side with her in the office which was very helpful. Those eight months were crucial in learning the position so that when we went remote in March 2020, I was able to be independent within the position and work from home confidently. It was a very smooth and easy transition. Tina also made it fun as she planned team Zoom meetings every week for us to stay connected and catch up while working from home!
Good luck in law school, Madeline!