Thank you to everyone who attended our Hybrid Event Workshops, where we touched on how our events should evolve with the times and how to plan effective hybrid events while combining the best virtual and in-person event technologies to create dynamic experiences for both in-person and on-line attendees.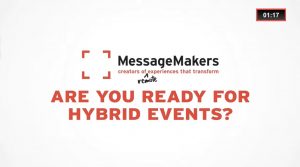 Workshop #1: How to Host a Hybrid Event
Hybrid events take many different shapes. In our first Workshop, we talked about what a hybrid event is by definition, the benefits and challenges of a hybrid event, the options you have while planning one and more.
With hybrid events, we are able to gather people together both in-person (something we've all been missing) while also providing a virtual option. This way, those we are not able to physically attend can engage virtually and we are able to include everyone, including those who wouldn't otherwise be able to attend.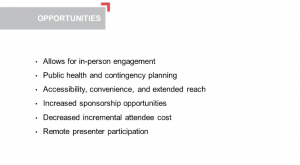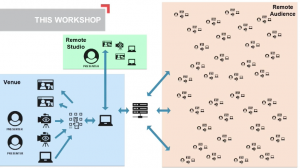 A big thank you to Carole Tuckey from Gud Marketing for joining us and talking about your experience with hybrid events!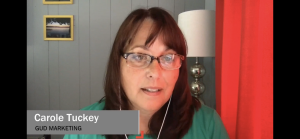 Rewatch it here: How to Host Hybrid Events
Workshop #2: Platforms for Virtual and Hybrid Events
In our second Workshop, we discussed the different types of platforms you are able to use to host your event. We hope this was helpful and insightful for you as we all navigate what events can and should look like moving forward.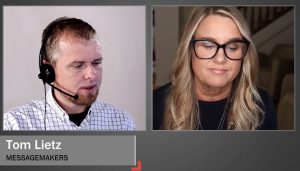 We showed some of our favorite platform options that allow you various levels of interactivity and ability to link your online and in-person audiences.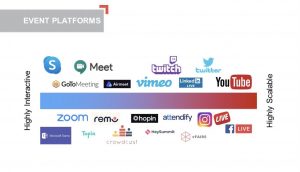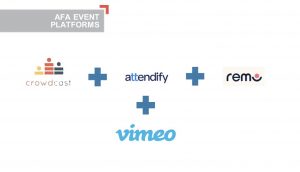 We walked through the strategic planning process of participant-centered events and how that should play into your decisions within and across virtual platforms.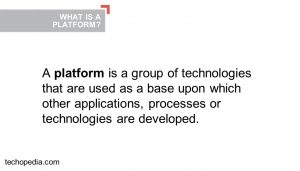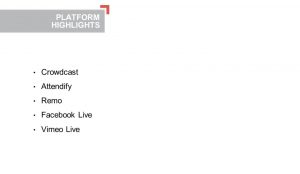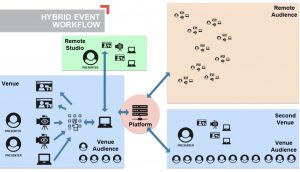 A huge thanks to our incredible clients (and friends), Julie Clement & Barbra Kingsley, for sharing their experiences and knowledge with all of us!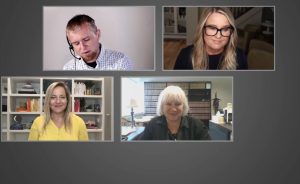 Rewatch it here: Platforms for Virtual and Hybrid Events
Workshop #3: Building Community
Lastly, we hosted our final workshop, 'Building Community,' where we talked about building a community around your event and shared tools that work to help you engage the community before, during and after your event.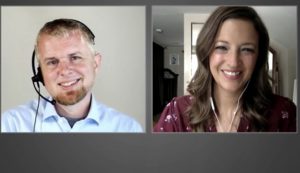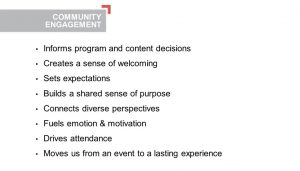 We discussed some pre-event engagement strategies and how to find ways to connect with your audience in order to develop a sense of community from the get-go.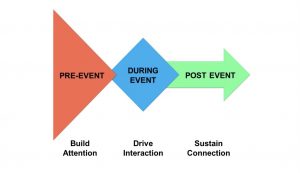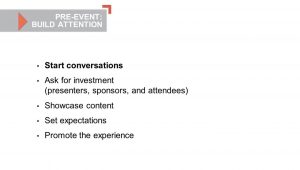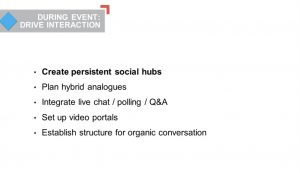 We also offered strategies for post-event touchpoints to keep the momentum of community-building and connection going even after your event is over.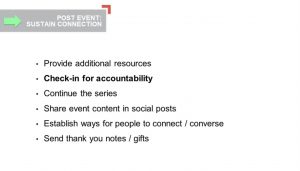 Rewatch it here: Building Community
Thank you again for being a part of this workshop and our series. We are honored to have these conversations with all of you and look forward to learning more together as we navigate this new world of events!