Why Hybrid?
As the world starts transitioning from virtual to hybrid and in-person events, how should you retain your virtual audience by going hybrid as restrictions lift?
Say you want to host a hybrid (both virtual and in-person) event... how do you find unique ways to stay entertaining, interactive and engaging?
We are excited to announce that we are hosting a series of free workshops to help provide a solid foundation as you plan your upcoming virtual and hybrid experiences.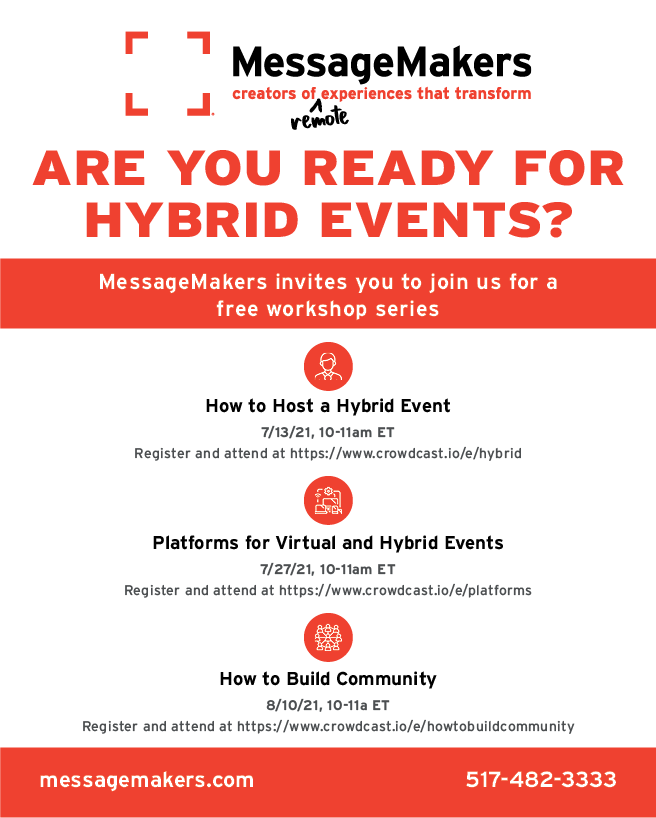 Click the links below to register:
Through these workshops, we aim to provide meaningful support to community builders as they plan next-generation virtual and hybrid experiences, share lessons learned, and showcase near-term experiential possibilities, as well as establish and strengthen relationships with community builders, leading toward conversations around specific needs.
If you aren't able to attend, register anyway and we will send you a recording of the workshop!