MessageMakers intern and graduate of Michigan State University, Dorrian Brooks, shared her first hands-on experience after going to a GreenStone Farm Credit Services video shoot pre-pandemic with our production team in January 2020.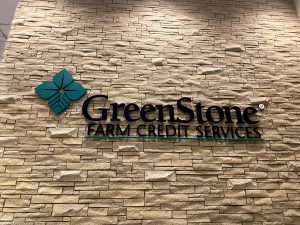 "Experience is what drives me to extract value from every position I have the privilege of being in while I'm on my journey to professional success and personal achievement," said Dorrian. "Being an intern at MessageMakers has definitely opened a vital pathway for me to grow and acquire specialized knowledge in the multimedia production industry."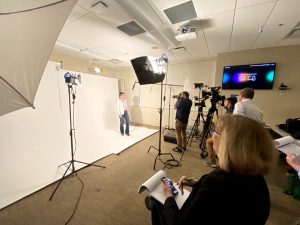 "Along with my belief that experience can drive or incentivize an individual, it can also drive or incentivize a group of people if the value extracted is shared with others through verbal or written communication," said Dorrian. "Specifically for me, it is the feeling of transformative empowerment derived from my personal experience that I aim to elicit in readers by sharing my key takeaways from the first photo and video shoot that I was able to attend, made possible by MessageMakers Chief Operations Officer Tina Miller and Chief Creative Director Tom Lietz."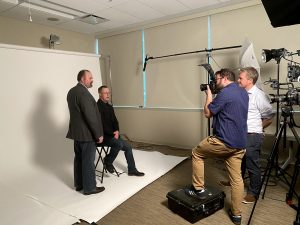 Dorrian's day started early. She hopped out of bed by 6:00 a.m. to prepare for the shoot and drive to GreenStone Farm Credit Services. "I was excited to attend this shoot because I knew MessageMakers had been working closely with GreenStone Farm Credit Services as a hands-on creative partner for the better part of a decade," said Dorrian. "Due to this fact, I knew I would gain some authentic insight as the value of long term business relationships is found in truly connecting with clients by understanding their needs, their resources and appropriate timing to help them meet their goals."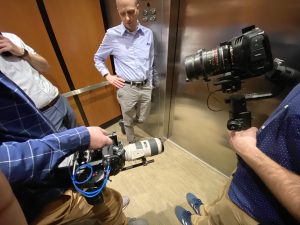 "As an intern, I naturally operated in the role of a participatory observer, which allowed me to gain a deeper understanding and familiarity with how the MessageMakers team runs an effective photo and video shoot," explained Dorrian. "I got to see and experience first-hand what true hospitality is and what it looks like to successfully accommodate the specific needs of interviewees, ultimately allowing them to feel comfortable in a generally awkward and non-traditional interview setting where you are literally talking to and staring at an inanimate object."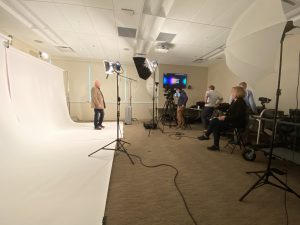 "Another point of excitement for me was being tasked with capturing behind the scenes photos at the shoot. This was an added bonus because I got to view and capture the creative process from different perspectives, revealing its essence. As the old saying goes, 'a picture is worth a thousand words.' I took this task seriously."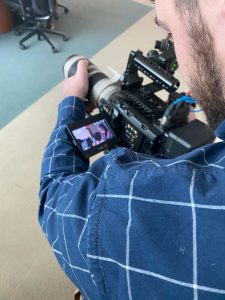 To make sure she was extracting value from the experience, Dorrian referred to a document that she developed which consisted of her learning goals to guide her in noting the methods and results of video production and successful interviewing. "I highly recommend this for any intern or entry-level employee."
"Here are a few of my valuable takeaways:
Pre-interviews and active listening are essential to being able to ask effective follow-up questions to interviewees. 

Immediately greeting and providing  people with reassurance when they enter the room eases their nerves tremendously.

Most people who say they are unprepared and nervous, oftentimes are naturals in front of the camera (we are our own worst critics).

Creative directors spearhead the vision and layout of projects, thus having superior content knowledge.

When answering questions pertaining to the initiatives of the company you work for, having a personal stake, vested interest or passion in those initiatives really makes more of an interesting interview."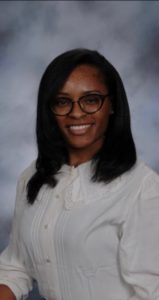 Dorrian Brooks, May 2020 graduate at Michigan State University, James Madison College, majoring in Comparative Cultures and Politics and Psychology