LegalLink is an effective virtual service that allows practitioners to work more efficiently, save time and money and win more cases.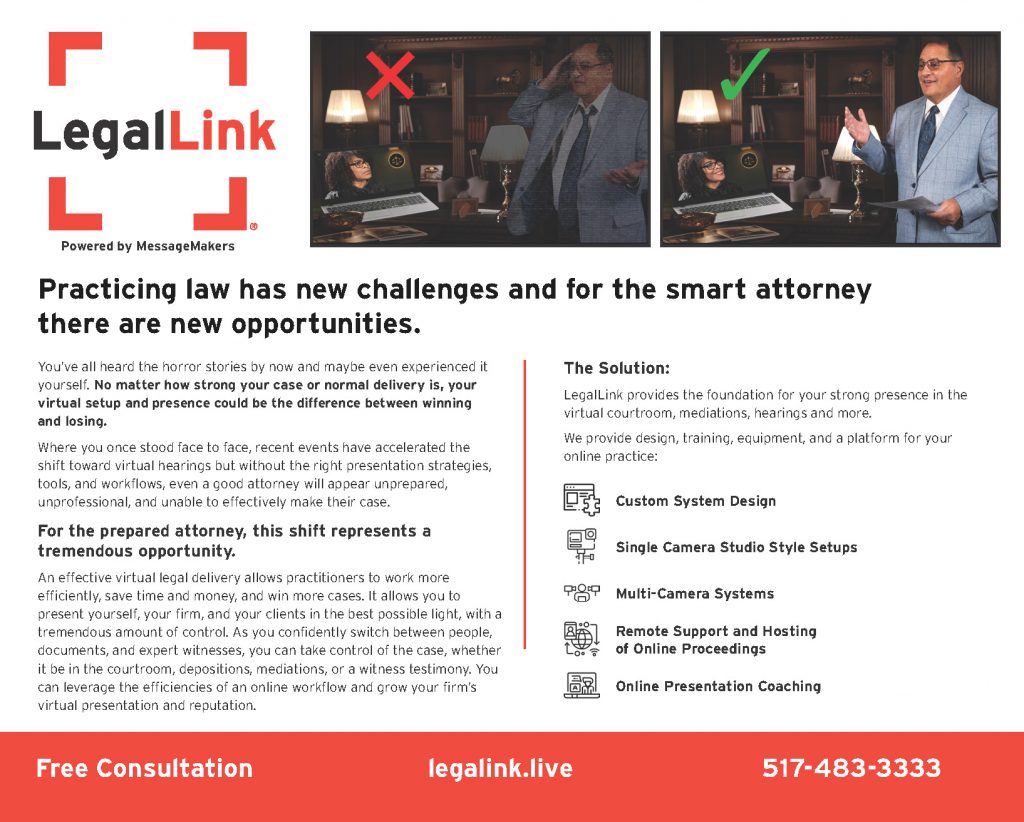 LegalLink provides the foundation for your strong presence in the virtual courtroom, mediations, hearings and more. We provide design, training, equipment and a platform for your online practice. This allows for you to present yourself, your firm and your clients in the best possible light, with a tremendous amount of control.
Services include custom system design, online presentation coaching, single camera studio-style setups, multi-camera systems and remote support and hosting of online proceedings. 
LegalLink can leverage the efficiencies of your online workflow and grow your firm's virtual presentation and reputation. As you virtually switch between people, documents and expert witnesses, you can take control of the case, whether it be in the courtroom, depositions, mediations or a witness testimony. 
Even a good attorney can appear unprepared, unprofessional and unable to effectively make their case. No matter how strong your case is, your virtual setup and presence could be the difference between winning and losing.
For more information, contact: Tina Miller at MessageMakers, visit www.legallink.live or email [email protected]