This has been a challenging year to say the least but we pushed through it together and found ways to stay safe while still staying connected. We met some of your kids, cats and dogs. We had coffee together while in the comfort of a zoom meeting. We laughed at the virtual backgrounds, the PJ's, the social media memes but we also shared some pretty serious moments during some pretty scary times.
As 2021 approaches, we are looking back on our past 12 months as a company and creative community. We want to share some accomplishments with you and reflect on some of the work that we've done together. We are happy to partner with you and each of these organizations, and are continually thankful to have the opportunity to collaborate with such good people who are interested in making the world a better place.
Now let's take a look back at what we accomplished together in 2020!
Let's start with our Virtual Holiday Gathering... 
This December, we hosted our Virtual Holiday Gathering and were able to sit and talk at different virtual tables, listen to piano music from Mike Skory in the piano lounge, spin a prize wheel to win surprises and watch the 2020 MessageMakers video recap and presentation. Thank you to all of those who attended. And for those that weren't able to click in, you'll have plenty of opportunity in 2021 to check out the new customized virtual event platform that we have been using. Happy Holidays!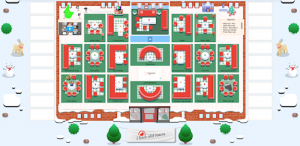 AARP Michigan
We produced a video series with AARP Michigan to encourage voting and empower voters in the 2020 Election to ensure everyone's voice is and will always be heard. Check out one of our videos here.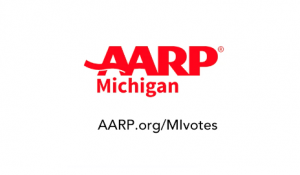 AARP Home for the Holidays
We produced Home for the Holidays, a virtual cooking show with Paula Cunningham and Chef Tommy FitzGerald from Grand Rapids!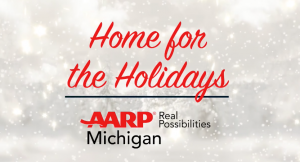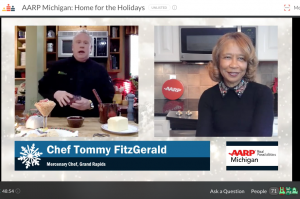 Lansing Regional Chamber of Commerce Virtual Economic Club
We are proud to be the Official AV and Video Production partner for LRCC. This year, we helped produce many virtual Economic Clubs with speakers such as psychologist Dr. John H. Braccio, PH.D., Kirk Ray, President and CEO at McLaren Greater Lansing, former Congressman Mike Rogers, Craig Allen, President US-China Business Council and many more.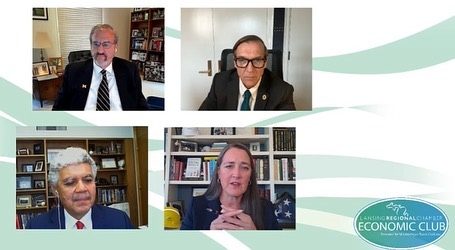 Lansing Reads
Karen Grannemann was the recipient of the Athena Award! Karen introduced her newest initiative called Lansing Reads, a program to provide resources, mentors and a sense of community to Lansing students. Some goals of the program include providing every Lansing student with a library card, for both virtual and in-person use, as well as raising a minimum of $50k for students in kindergarten through third grade. Karen challenged us all to record ourselves reading children's books and get involved. Learn more or donate at
lansingreads.com.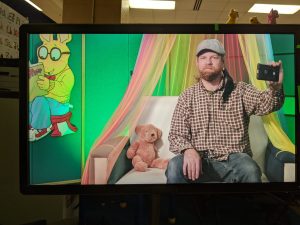 Michigan Attorney General Dana Nessel
This year, we had the opportunity to work with Michigan Attorney General Dana Nessel on a few projects, including the Consumer Protection Campaign and VOTE Campaign for the 2020 Election.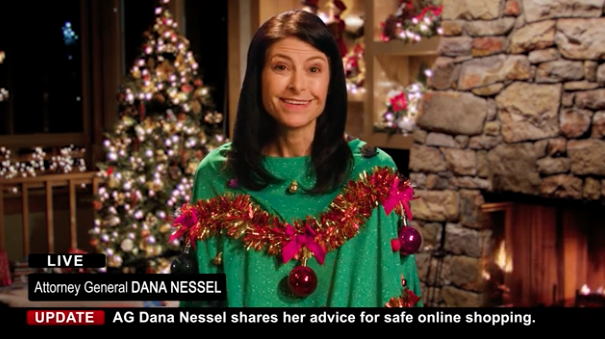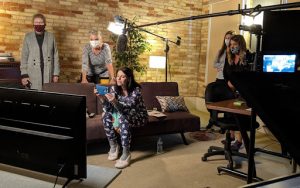 Michigan State University Department of Entomology
Rob went up to the U.P. and visited Bee Wise Farms in Newberry to learn about the importance of honey bees to our ecosystem, especially for food production. For lots of people, honey bees are a "gateway insect" opening their eyes to the myriad of ways insects shape the world around us. Check out one of the videos we produced for the MSU Department of Entomology
here
.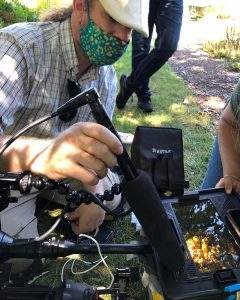 Alzheimer's Foundation of America
Educating America Tour: Nebraska and Connecticut
Watch the live-stream here.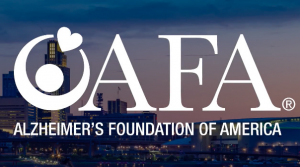 Access for All - Conference 2020
We recently completed virtual event design, planning, pre-production and live-stream production for Access for All 2020. Structured with a mix of live and asynchronous activities across 2 weeks in October, AfA2020 was a virtual conference dedicated to using plain language to break down barriers in society, improve the criminal justice system, protect the rights of vulnerable populations and affect the outcome of COVID-19. Learn more here.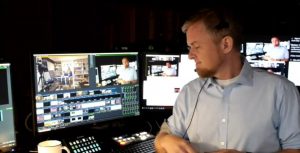 Michigan Education Trust (MET) 
Working with our friends at Gud Marketing, we produced a virtual town hall for the Michigan Education Trust College Savings Strategy Session. MET helps you save on college tuition by buying college credits at today's price. MET allows parents, grandparents, businesses and others to pre-purchase undergraduate tuition for a child residing in Michigan at any Michigan public university or college, including 28 public community colleges. Learn more here.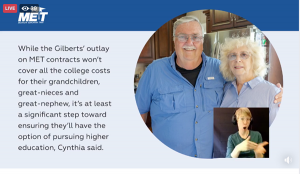 CORP! Magazine
We were honored as a COVID-19 Business Hero by CORP! Magazine. As COVID-19 came about, our team discussed what we could do for our community in order to keep people connected. Check out our team video here.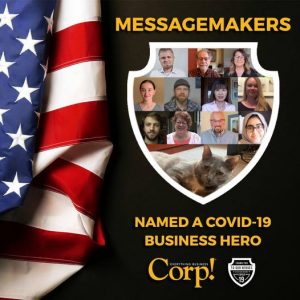 United States Department of Agriculture
Rob traveled to Montana twice to shoot for the United States Department of Agriculture and Andrew was an editing machine, receiving approvals from our client on almost every first draft he edited. Read more about Rob's trip
here
.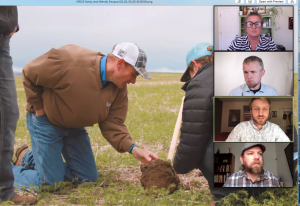 We created a virtual experience for many of our in-person event clients...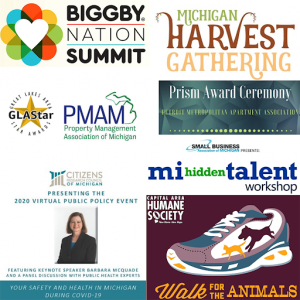 First National Bank of Michigan Grand Opening
We captured FNBM's grand opening in Downtown Lansing.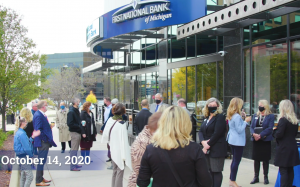 Michigan State University Supply Chain Management
We assisted MSU Supply Chain Management, part of the Broad College of Business, with hosting a
 Virtual Onsite Weekend Intensive. Twenty-five students from across the country got a full weekend of face-to-face time with their professors, experienced lectures and worked on group projects.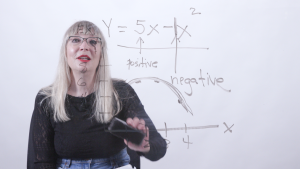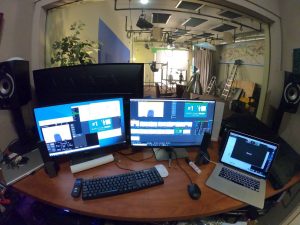 BeCounted - Michigan Census
We worked with Güd Marketing for the U.S. Census Town Hall Meetings as we continued to communicate the message of "Be Counted Michigan 2020" to the people! We took the meetings to the virtual world and people were able to ask questions on Facebook live while participating in the meetings. It was exciting to work with other partners on modifying how we do things in a new way!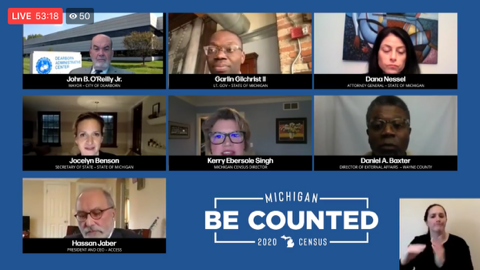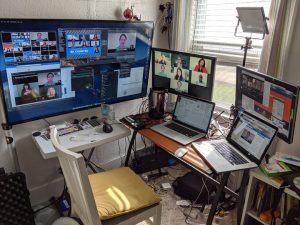 e-Camp Group
We collaborated with a group of production studio experts from around the United States to discuss changes in the industry.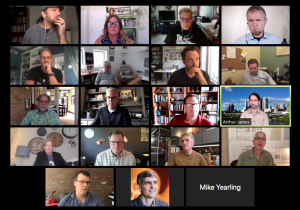 Lansing School District
We produced a Facebook Live event for the Lansing School District where they virtually announced and presented their plan for reopening in the fall. Thank you to the Lansing School District for keeping your school community informed on the latest plans for the 2020-21 school year. Watch it
here
!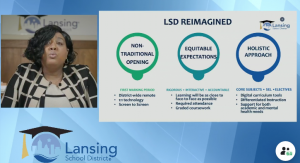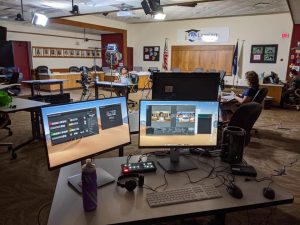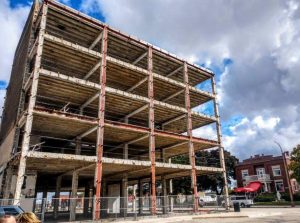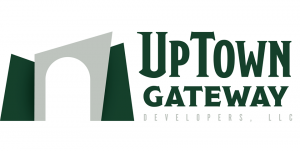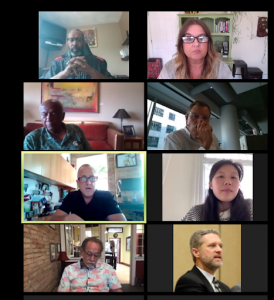 MM Team!
Finally, we came together as a team and stayed connected virtually with many Zoom meetings, phone calls and more. Thank you, #MMTeam for all that you do!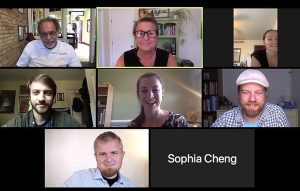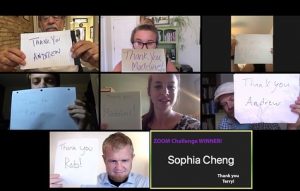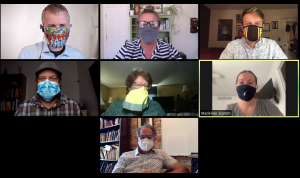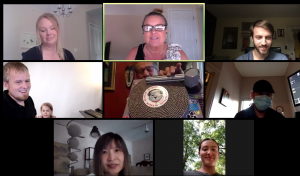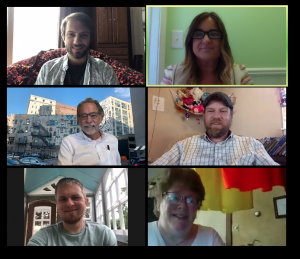 We are thankful for the opportunities that allowed us to stay safe while staying connected this year. We appreciate each and every one of you.
Happy New Year!