MessageMakers Video Producer and Director of Photography, Rob Sumbler, recently got back from a two week shoot in Montana with the United States Department of Agriculture (USDA) Natural Resource Conservation Service (NRCS). He was there highlighting different programs within the Environmental Quality Incentive Program (EQIP) that the NRCS does in order to help landowners make improvements to their land in the name of conservation.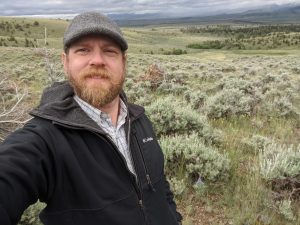 Rob was in Montana back in March as well to do some winter filming. Unfortunately, his time there was cut short due to the start of COVID-19. This time was different; although, there were still social distancing precautions put in place. Instead of clipping microphones onto peoples' shirts, Rob set up a boom mic for them. While interviewing people, he did everything outdoors and everyone present took the necessary precautions to ensure safety.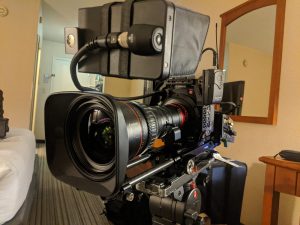 "We were on range land where they were grazing cattle and on farm land where they were growing sugar beets, barley and winter wheat," Rob said. "We went out to a small farm where they put in a temporary hoophouse to help extend their growing season because northern Montana has a very short one. They can barely get tomatoes before a freeze comes."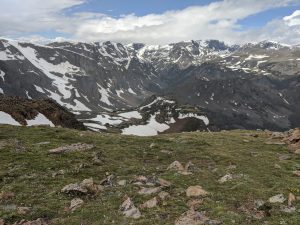 Rob went out to houses in the mountains and forest lands to talk about sustainable forest management including the cutting down and thinning of trees. Forest fires are a big problem in Montana so spacing is crucial to reduce fire risk. Rob also talked to people who did a stream restoration to speed up a stream and make for a better water quality, better flow and help with drainage on their land.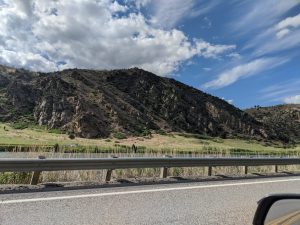 Rob shot video at all of the locations that he went to. He shot 10 different segments in 10 days and at least 100 gigs of video every day! These were all about the success stories of different programs, letting other landowners know that they're available to sign up for.
Anyone is able to watch these and learn something about what the NRCS is doing. The video segments will be released in the upcoming months on the Montana NRCS YouTube page, Twitter and website. They will also be using them in email newsletters and showing them at training events.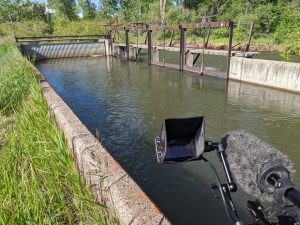 "Video is a great way to explain these processes and a great way to hear voices from the landowners in a concise three to five minutes," Rob said. "In order to make these micro-documentaries, you have to learn a lot about the process in order to explain it to someone else."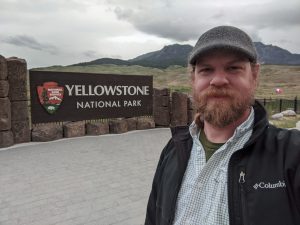 "It was great to see all of the different geographies of Montana and different types of land," Rob said. "I got to drive through Yellowstone National Park and the Beartooth Pass in Northern Wyoming during the weekend that I had free. We were out in the fields, the prairies, the mountains ... all kinds of different scenery."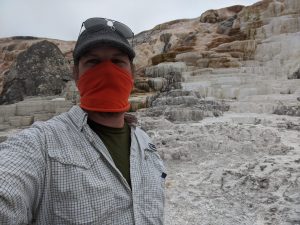 This was MessageMakers' second project with Montana NRCS. "We essentially did the same project three years ago in 2017 and I was there for the whole month of June," Rob said. "This time I was only out for two weeks, but we still covered quite a lot of ground."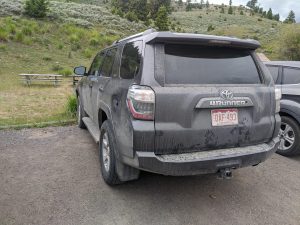 Since COVID-19 is still in full force, he decided to drive out to Montana to avoid airports and not have to deal with carefully packing his video equipment for the baggage handlers. He drove about 103 hours and a little over 5000 miles in total during the whole trip. A rented 4Runner was the vehicle of choice to drive through ranges without real roads.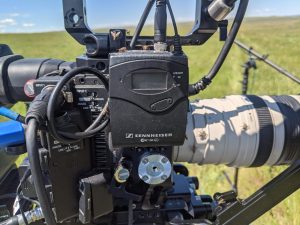 The camera that Rob was using was a fully kitted out Canon C200 built as a shoulder mounted rig to facilitate the documentary style of shooting required for these videos. The flies from the cow pasture were quite interested in his setup. He shot in 4k for more latitude in editing, with deliverables going to the client in 1080p. Way to go, Rob! We can't wait to see the finished product.