Fatma Alsaif, MessageMakers Video Editing Intern, plans to go back home to Saudi Arabia on August 9th, 2020, to be with her family. She's very close with both her immediate family and cousins and she is very excited to go back home! Fatma has been living in the United States for seven years now and tries to go home at least once every year and a half. With the current state of travel during the Coronavirus pandemic, she is hoping that she is able to travel internationally in August.
Fatma came to Michigan State University in 2013 to study human resources; however, she realized that she didn't want to pursue a career in that industry anymore. She changed her major to media and information about halfway through her college career so it took a few extra years to complete her film degree. She graduated from Michigan State University in 2019 with a bachelor's degree in media and information, a minor in documentary production and a specialization in film and media production.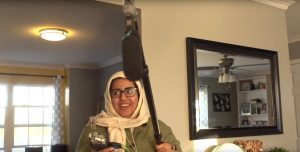 Fatma worked as an audio recordist on a documentary called "What Happened to Henry?" in 2019 along with our other MessageMakers Film and Video Editor, Andrew Acciaioli. She worked on some projects for Change Media Group as well, getting involved in social justice progressive work, voting campaigns, editing and working with clients.
At MessageMakers, Fatma worked on editing video projects while participating in shoots with various clients. In Saudi Arabia, she will be applying for graduate film school in the United States. Right now, she is looking at schools in New York, California and Florida. While applying for graduate schools, Fatma plans to work as well in order to get more experience in her field. She is taking what she learned from MessageMakers and applying those skills to jobs back at home.
"I learned how to meet deadlines and I enjoyed working with our clients," Fatma said. "I am very happy for the opportunity that MessageMakers gave me."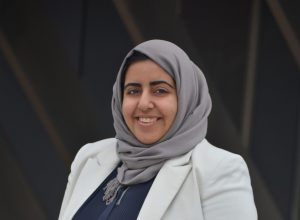 Her absolute dream career is to be a Film Director. As far as where, she says "Hollywood is always the goal but I am open to other locations and want to explore, not limit myself to one location."
Fatma plans to decide what she wants to specialize in and study in the film industry. She's mostly interested in social justice and equality documentary production as well as fiction film; however, she is open to working with other genres if the story fits.
Fatma and a few others, including Andrew, had the idea of starting a film production company called Blooming Lettuce Film Production. It was put on hold because of the pandemic but they have created a simple website to start their project.
Check out Fatma's portfolio here!
Thanks, Fatma, for all of your help at MessageMakers! We will miss you dearly.