Two of our MM video editing interns, Andrew Acciaioli and Fatma Alsaif, worked on a documentary last year that recently won a Student Production Award from the NATAS Michigan Chapter!
The documentary is called "What Happened to Henry?" and tells the story of Henry Baltimore, the first African American drum major in Michigan State Spartan Marching Band, who disappeared in 1973 and hasn't been found since. It is the longest cold case in East Lansing, Mich.
Andrew, director of the film and former Michigan State Spartan Marching Band member, said that he knew it would be a great story to share through a documentary immediately after hearing about the story.
"When the opportunity to do that arose in our senior capstone class at MSU, I found out how to contact the family and friends of Henry Baltimore and asked for their permission," said Andrew.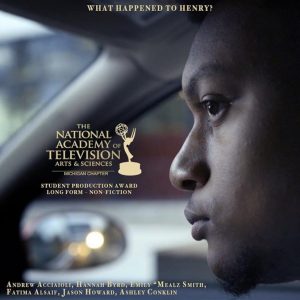 "I was intrigued when Andrew pitched the film idea in class and I didn't think twice about joining as I've always been interested in solving mysteries and social justice," said Fatma.
Fatma, Andrew and the other crew members met with Henry's family and friends to reflect on his disappearance and his interactions with the potential suspect, Roy Davis, who happened to rob him at gunpoint prior to Henry going missing.
Andrew explained that Henry's family was all very welcoming to the idea and enthusiastic about the documentary throughout production.
Along with interviews with Henry's family and loved ones, the film crew made recreations of some events and used archival materials to create a compelling story.
"We felt a responsibility to give Henry's family justice as they've been grieving ever since Henry's disappearance," said Fatma, audio recordist on the documentary.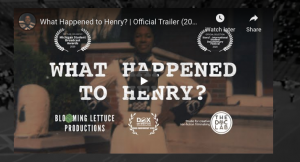 "We all poured our hearts into this project and worked very hard to make it happen," Fatma said. "Although the project was for a capstone, we kept working on it after graduation. That is how serious we are about the topic, the documentary and the family."
The crew members hope that by screening the film in different places and submitting it to different film festivals, the story will reach as many people as possible.
Watch the trailer here and visit https://whathappenedtohenry.com/ to learn more about the documentary and visit all social media pages.