As creative partners, we're here to support you and your communications team as you pilot new approaches for communication. If your in-person event has been cancelled, now's the time to go digital and bring the experience of live video to your audience. As you do that you'll want to ask:
Why did you want to produce an event in the first place?
What were you hoping to achieve with your event that you still can digitally?
How do you want the event to benefit your audience?
You might be thinking... "Where do I start?"
We're here to help.
Our recent free webinar discussed live-streaming, online engagement and how we're staying connected during these times through digital technology. Tom Lietz (Chief Creative Officer), Rob Sumbler, (Director of Photography) and Tina Miller (Chief Operations Officer) discussed the many forms of disruption that COVID-19 has caused, and how this has affected day-to-day communications and community engagement efforts of a wide range of organizations.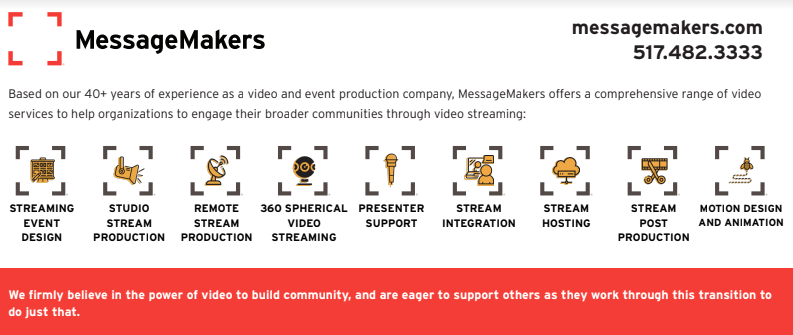 Around the world, people are adapting to digital connection in the workplace and finding creative ways to stay connected to their daily activities, such as Jimmy Fallon streaming his famous night show from his living room with his daughter, The Cincinnati Zoo doing Facebook live to show their animals and give people at home some fun entertainment, online courses to for everyone from kindergarten through graduate education, and even  and his own daughters ballet class over a Zoom call.
We discussed a number of highly interactive platforms, from Zoom, Skype and Google Hangouts to highly scalable platforms such as PBS, Netflix and Prime Video. In between the most highly interactive and highly scalable tools, there is a great amount of value in social media platforms such as Youtube, Instagram, Twitter and Facebook. These are effective for both pre-recorded and live videos, as well as 360 degree videos using a 360 camera.
How can you frame your live-stream or live video on social in the best way for your participants? First, it's about your audience. Who are you streaming to? Do you want them to interact while you talk or just watch, like and comment after you pre-record and upload? Is your audience mainly on Facebook, Instagram or another social platform? Would they be more likely to download Zoom, click a Zoom link and join a video chat?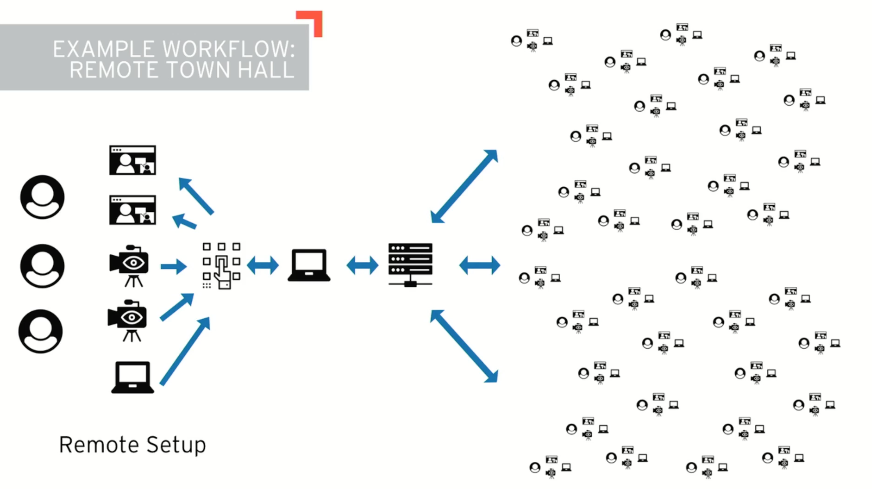 We looked at basic streaming workflow and how a stream works to connect an audience, whether it's a teacher giving a university seminar for his students watching at home or a remote town hall meeting which streams to a larger group.
Tips:
Be vulnerable, turn on your webcam. We're all in this together. Don't be afraid to show who you are and who your business is.
Continue to tell stories and evoke emotion. How can we still tell the stories that matter with the tools that we have access to currently?
Ask yourself your foundational "Why?" What do you need to do to meet the needs of your audience and in order to provide value to them?
During your live videos, use captioning in real time so that people in loud settings or those who may have a hearing disability can still benefit.
Sound is very important. In Fact, audio often makes or breaks a video. For videos and lives such as dance or yoga classes, using an audio mixer can help provide quality sound for your listeners. Audio mixers can be inexpensive and allow for one audio channel for voice and one audio channel for music. You may also use a wireless mic to enhance your voice. Another option is someone dancing or doing yoga on video and recording a voice over yourself to put over the video later.
Live music performances have been very popular on Facebook and Instagram Live, as well as Youtube as your pre-recorded option. Make sure to mic your instruments.
While requiring more creative and technical knowledge to produce, streaming workflows that combine multiple platforms and technologies provide opportunities to produce exceptionally dynamic live streaming events.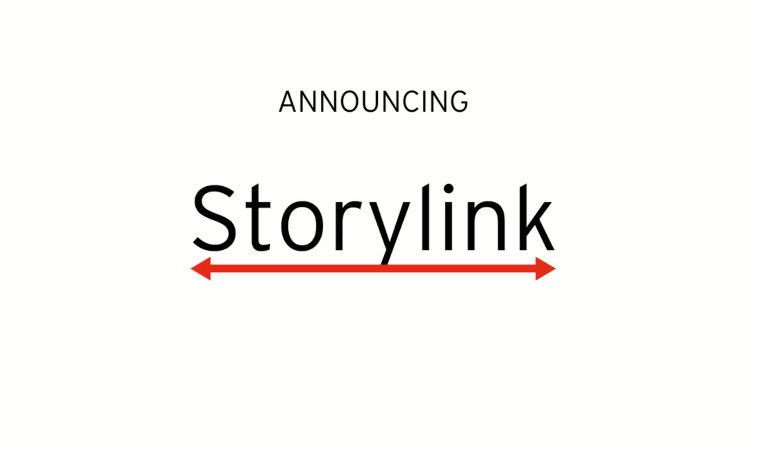 That's why in this webinar we also teased the introduction of Storylink, a video production platform for community builders, with a special emphasis on live streaming.
Thank you to all who joined us during the webinar and feel free to rewatch it here.