Joseph Orlando was a graphic design intern with us during the summer of 2013.
"The big project I worked on was creating the promotional materials for the 2013 BluesFest," Joseph says. "I did get to work on a lot of smaller projects that helped me hone in on quite a few different aspects of my design skills as well."
"The internship program there really kickstarted my passion for the design industry. I knew that I wanted to do something art related, but didn't have any real experience until then."
Joseph just accepted a new position as Sr. Art Director at MRM in Birmingham, MI working on their Chevrolet account. For the past three years, he's been an art director at Leo Burnett Detroit where he developed ad campaign concepts for the Buick / GMC Certified Service and Chevrolet Performance accounts.
"My role involves a lot of design and production work as well. My first job after I graduated from MSU was at GTB in Dearborn where the highlight of my experience was working on a Ford Service campaign featuring The Rock."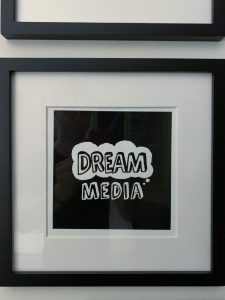 Joseph says, "It's pretty funny to sit back and reflect on my career so far, and then think back to the mindset I had seven or so years ago at MessageMakers, where I was just getting my feet wet. Back then, I didn't have very much confidence in my skills as a designer. The only practice I really had was from my advertising design courses."
"MessageMakers allowed me to stretch and grow those skills and create real work that would be produced for the BluesFest for everyone in the area to see," Joseph says. "It was super gratifying to see my work on all the posters, banners, tickets, t-shirts, etc. It really was an eye-opening experience and I'll always be grateful for that opportunity."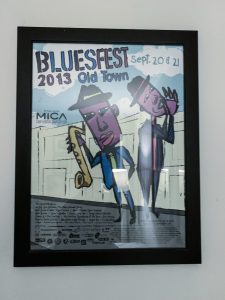 Joseph still keeps two pieces that he created at MessageMakers framed in his apartment! One was a logo design project for "Dream Media" and the other is the poster he worked on for Blues Fest.
"It's been fun reminiscing about my time at MessageMakers and how that experience really did set me up for my current career in advertising," Joseph said.