Pewamo-Westphalia High School came to visit MessageMakers to take a tour of our office, network with us, eat pizza and get some feedback on their PSA short films that they made in groups!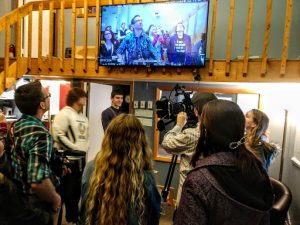 We had so much fun showing them around the studio, telling each of them about what we do and explaining all of our video equipment and services.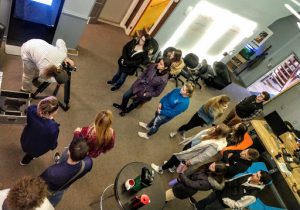 The Pewamo-Westphalia High School students who came are in a specific media class at their school, which consists of sophomores, juniors and seniors interested in digital media and film.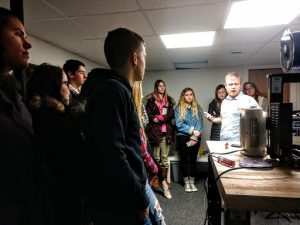 It was awesome meeting bright and young students who aspire to work in video production and digital media. Hopefully, we were able to inspire them to not only learn more about our services and team, but also the industry in general! They also got a good look at our hand-made land set from a stop motion animation video series we did with Greenstone Farm Credit Services!