It's almost 2020, which means the teen years of the decade are officially coming to an end.
As the new year approaches, we are looking back on our past 12 months as a company and creative community. We want to share some accomplishments with you and reflect on some of the work that we've done together. We are happy to partner with you and each of these organizations, and are continually thankful to have the opportunity to collaborate with such good people who are interested in making the world a better place.
This year, many of our projects started with some form of perspective grounded in branding, storytelling strategy, or community building. In some of our projects this took center stage in our new communications strategy program. For almost all of our clients, our work also involved creating video, producing events, design, and development of learning programs. Here's a quick look at some of the highlights:
Grubstake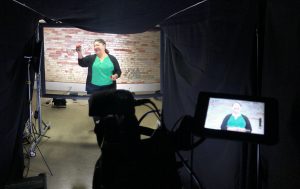 We worked with our friends at Revalue on their new Grubstake initiative with the Michigan Economic Development Corporation. Together we produced a learning video to teach community members about local investing, helping people start and grow businesses through conscious connections within their communities. The finished video series combined several segments of through-the-glass whiteboard presentation with real-world documentary examples of community investing in practice. Learn more at the Grubstake website here!
Red Cedar Development Project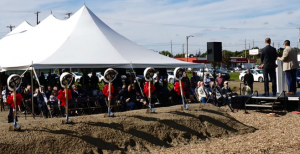 This year we launched an exciting communications and public relations campaign for the Red Cedar Development Project, currently happening along Michigan Avenue in Lansing. Check out the Red Cedar Facebook page, LinkedIn page, Twitter page and website!
Lansing Board of Water and Light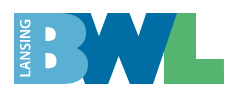 As part of a broader communications campaign, we produced a television spot with BWL to celebrate the inspiring story of the many employees who have worked at the BWL for 40 or more years. The spot aired on television during the NCAA finals!
Boone and Crockett Quantitative Wildlife Center at MSU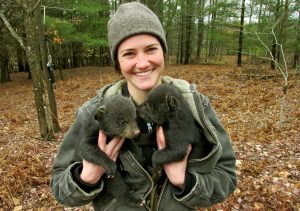 Together with the good folks at the QWC, we produced a brand and storytelling initiative about their mission and work. The center developing the next generation of conservation leadership, supporting tremendous people and projects at MSU and throughout the wildlife management community.
Lansing Promise
This year we once again partnered with the Lansing Promise on their annual dinner fundraiser, producing video and a gala event. Lansing Promise is a scholarship program that offers tuition assistance for eligible high school graduates in Lansing pursuing a further education. These students inspire us to do better every day.
Studio Crawl with MSU Communication Arts & Sciences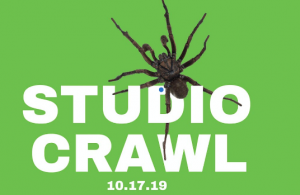 We participated in 2019 MSU Communication Arts & Sciences Studio Crawl, where students are able to go around Lansing and tour office buildings and network! It was a great way to meet some MSU students interested in marketing, graphic design, social media, video production and more!
Lansing Regional Chamber of Commerce Economic Club Luncheons
This year we again provided full event production for all of the Lansing Chamber of Commerce Economic Club Luncheons. This year's series featured speakers such as Anthony Scaramucci, Founder and Co-Managing Partner at Skybridge Capitol, and Bill Adams, senior economist and vice president of PNC Financial Services Group.
MI Hidden Talent Workshop with Small Business Association of Michigan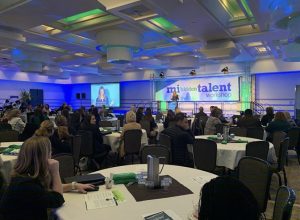 This year we provided full event production for the MI Hidden Talent Workshop with SBAM. Brian Calley, the 63rd Lieutenant Governor of Michigan and President of SBAM, and Justin Caine, SBAM member and owner of Good Fruit Video, spoke at the event.
GreenStone Farm Credit Services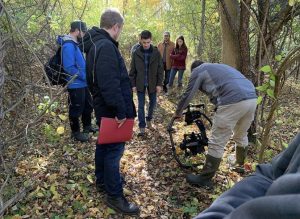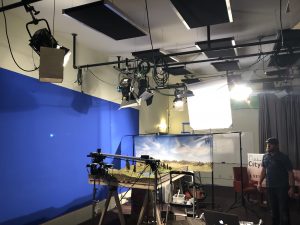 We've done a lot of work with GreenStone Farm Credit Services over the past several years, and this year was no exception. This summer we produced a series of stop motion animated TV spots about recreational land, and this fall we began production on a new series of live action TV spots which will air in 2020.
Habitat for Humanity of Michigan - Affiliates in Motion Conference. "From Service to Shelter: Serving Veterans, Engaging Veterans"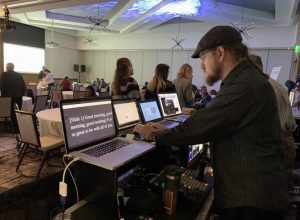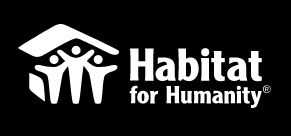 This year we were proud to provide full event production services, including AV, staging and lighting, for an event with Habitat for Humanity of Michigan for their Affiliates in Motion Conference.
Michigan Veterans Affairs Agency's National Veteran Workforce Development Conference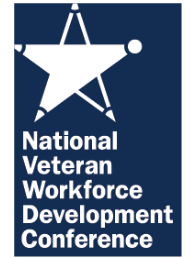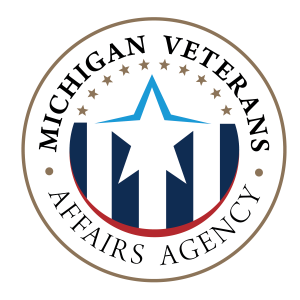 This year we also provided planning and production for MVAA's National Veteran Workforce Development Conference. This annual event is a national conference which highlights the best practices in veteran workforce development and employment.
"The NVWDC provides a special platform for veteran-friendly employers, educators, and workforce development agencies from across the country to share best practices and build networks that help veterans successfully re-enter the workforce."
Check out more about their conference on the NVWDC website!

That's a quick wrap of 2019!
It's important to look back on your previous accomplishments and appreciate the year you've had. We hope everyone had an amazing 2019 and is ready for the best year yet. How are you celebrating and what are your new years resolutions?
Happy New Year!