It's the season of giving! We decided to take a little break from our daily routine to decorate around the office to spread joy and positivity. We believe spreading holiday cheer is important and valuable.
Here are some photos from our day of decorating along with how our staff is planning to celebrate the holidays!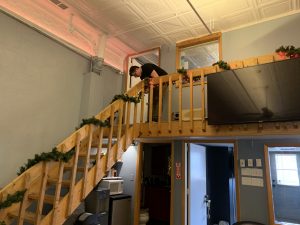 "I'm going to spend time over the holidays with my family. We usually play games by a warm fire and have a big Dearborn ham for dinner." - Devin Gordon, Graphic Designer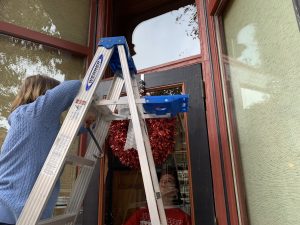 "My youngest will be home from Saginaw Valley University and my oldest will be home from Tennessee. My girls have a long-standing tradition of making hard rock candy with their grandma. We will make Christmas cookies together and this year we are going to attempt to make birdseed wreaths for the first time. As a family, we will attend mass on Christmas Eve and then have a big meal and open presents on Christmas morning." - Tina Miller, COO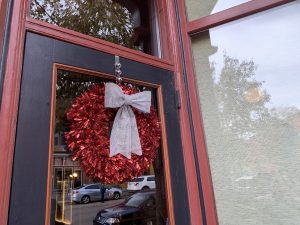 "I'll spend the holiday with my family back home in Saudi Arabia. I'm looking forward to have some family quality time, as we have good food and binge watch our favorite holiday movies, like The Santa Clause and Home Alone!" - Fatma Alsaif, Video Production Intern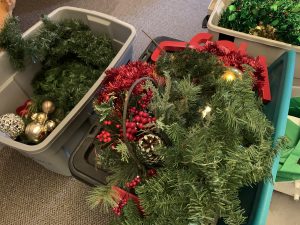 "I am going back home to Buffalo, New York, to celebrate Christmas with my family as well as my grandparents, my aunts and cousins who are coming in from Boston, New York City and Connecticut. I only see them about twice a year because they live far, but we've had the tradition of spending Christmas together every year since I was born. I love showing them around Buffalo and doing fun Christmas activities!" - Madeline Stamm, Writer & Communication Strategist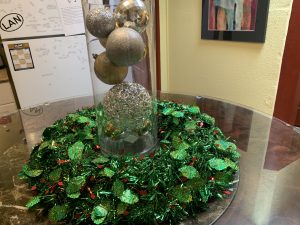 "We do our celebrating on Christmas Eve with our three boys and their wives and children. My mother, two sisters and their families will be there as well. We have a white elephant exchange, which is always very fun, lunch and then gift giving." - Kim Langenberg, Government Contracting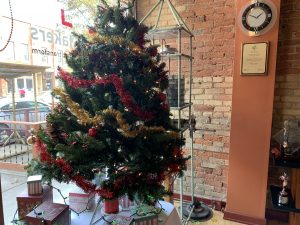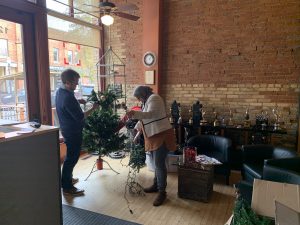 "I will be celebrating Christmas Day with my family where we will make a big breakfast, open gifts and then spend the rest of the day just relaxing and watching movies." - Kolien Owens, Video Editor and Videographer
"Every Christmas Eve, we get together with our best friend and her family for tacos and merriment. Christmas Morning is for the kids. We are excited for George's first Christmas!" - Rob Sumbler, Video Producer and Director of Photography
Happy Holidays!