Devin Gordon, our graphic designer here at MessageMakers, attended Grand Valley State University and majored in graphic design. His inspiration to pursue design came from his brother, who majored in it before him.
"My brother was definitely a big influence on why I decided to major in design because he went through the same program and loved it," said Devin.
Devin explained that his major was very hands-on and that he had a lot of fun in his classes, mostly print-making classes.
"You can choose between painting, woodworking, pottery and more in the art program," said Devin.
He went the route of print-making, design and 3D.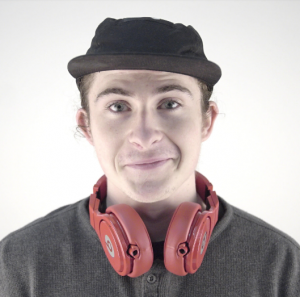 "Grand Valley was good experience," said Devin. "It opened up my eyes to different forms of art and helped me to be more open-minded all around."
This program at GVSU is what made him want to pursue a career in art.
"I like all art," said Devin. "Designing on a computer is one thing, but designing on paper to sketch our ideas out first is important to the design process. Then, those ideas can be transferred to the computer."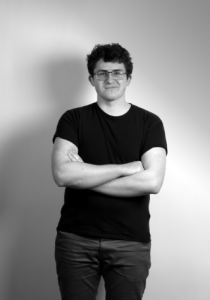 For MessageMakers, Devin's work week consists of updating brochures and logos, branding, creating layouts and checking in with clients by email and in person to make sure everyone is on same page design wise.
"That is the most fun for me... branding," said Devin.
Devin sees himself working in graphic design for a while.
"I am pursuing this field and using my interests to help other companies progress their brand image," said Devin.
Devin previously worked with start-up companies while he was at GVSU, such as The Establishment and White Owl Studios in Grand Rapids.
Check out Devin's website at devingordon.com to see all of the design work that he's done and connect with him!