It's officially October!
To get in the Halloween spirit, our video editor, Kolien, decorated her office just in time for Spooky Season and she's giving us her tips for cheap and easy Halloween decorations!
(Are we getting ahead of ourselves? It's only October 2nd...)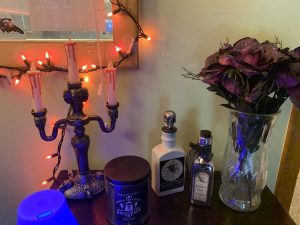 "Halloween is one of my favorite holidays and I enjoy decorating for it so much because it gives me a chance to be creative," said Kolien.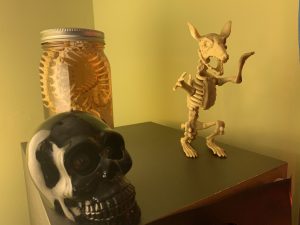 "Every year, my friends and I celebrate Halloweekend by dedicating Thursday to Sunday to fall and Halloween activities," said Kolien.
"We go to the cider mill, play themed board games, watch scary movies and host a big murder mystery party where everyone dresses up in their costumes."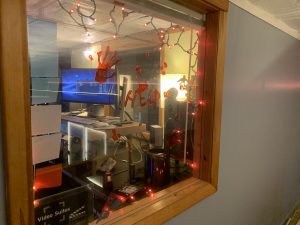 Kolien finds the most affordable ways to celebrate every year, purchasing her festive decorations from either Dollar Tree, Goodwill or buying them on the day after the holiday to stock up for the next year.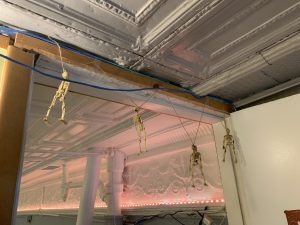 "Right after Halloween, all of the decorations are about 50 to 75 percent off so I save a lot of money with that little trick," said Kolien.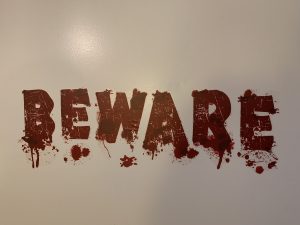 She also finds Halloween themed and scary photos from the internet and prints them out at Meijer, a cheap and easy way to turn a plain and simple wall into something that will scare your visitors (in a good way)!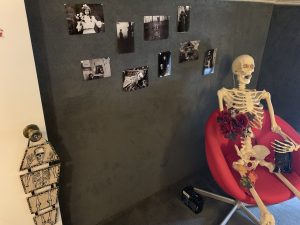 "The photos aren't even a dollar each to print off... so that's awesome," said Kolien.
What are you doing to celebrate Halloween and where do you get your decorations?
Keep up-to-date with Kolien's spooky office on our Instagram @messagemakers and Facebook!