We have welcomed three new interns to our MessageMakers team! We appreciate all of the hard work and dedication that they have put into making our team the best it can be and we can't wait to watch them grow as professionals.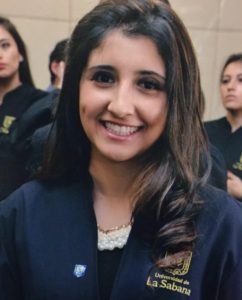 Liseth Sanford-Espinel
Liseth is a social communicator and journalist from Colombia. She graduated from La Sabana University in 2016 and moved to the United States in 2017. Liseth decided to continue her education and enrolled in Oakland Community College to study cinematic arts. Liseth has past experience in announcing, production assistance and reporting for television, radio and newspaper. In 2019, she won the Grand Prize at the Film Festival of Oakland Community College for her video called "The Dreamer of DACA." Liseth currently works as a Patient Accounting Representative at CBCS and an event coordinator at UrbanBeat Event Center. She is also an intern for MessageMakers, helping with production.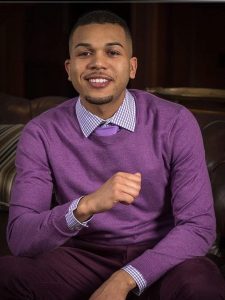 Undra M. Brown
Undra M. Brown is a Lansing native and a graduate of Lansing Eastern High School.   After graduating from the Young Entrepreneurs Academy with the Michigan Chamber of Commerce, he found himself working as a political consultant and organizer. After two years of politics, he shifted into the development of businesses and nonprofits with an emphasis on fundraising and storytelling. Undra specializes in creating efficient organizational communication and data tracking systems as well as social media management. Undra currently works as an intern for MessageMakers and as an event coordinator for UrbanBeat Events Center.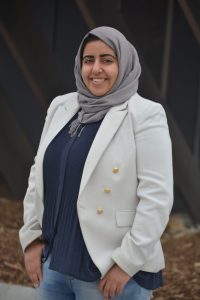 Fatma Alsaif: Video Production Intern
Fatma is a recent graduate from Michigan State University with a major in media and information, a minor in documentary production and a concentration in film and media production. During her senior year of college, Fatma held different roles supporting and advocating for underrepresented groups, serving as the president of MSU International Students Association. She interned for the Office of International Students and Scholars and has worked on four different documentaries that discuss issues through storytelling. These documentaries include overcoming homelessness, the stigma of mental health in the Muslim community, mental health in the Chinese international students community and the longest cold case in East Lansing, MI.