As part of the celebration of 35 years of MessageMakers, we're telling the stories of 35 great projects throughout our history. This is one of them.
Demmer Corporation opened their doors in 1951, building specialty machinery used by the automotive industry.
Today, Demmer Corporation has grown to 1,600,000 square feet of manufacturing floor space in several plants across mid-Michigan, manufacturing products for defense, aerospace, automotive, energy, and transportation customers. The company has major contracts in the automotive and aerospace industries. MessageMakers producer Tom Lietz described Demmer as a "good example of a client who is based in Lansing, but sells and supports a national market."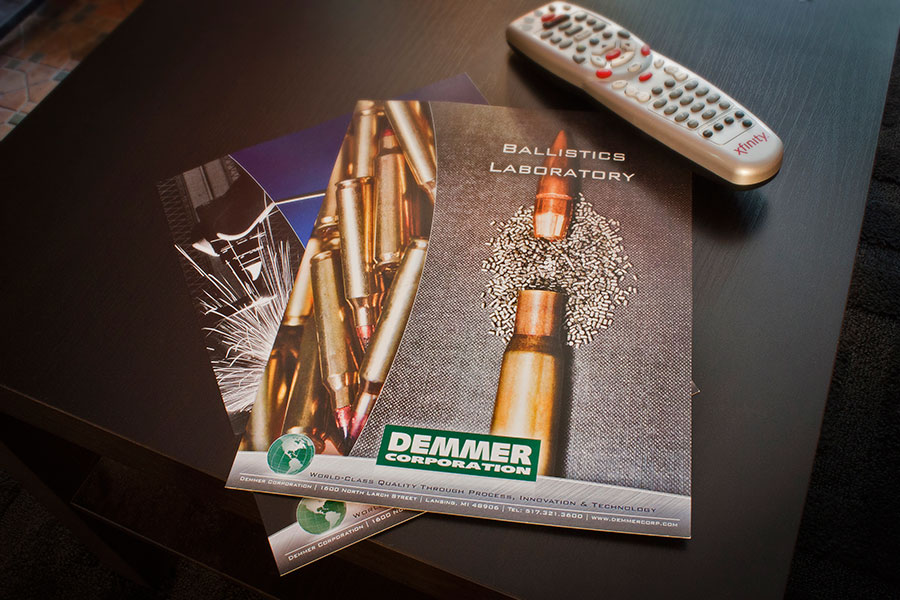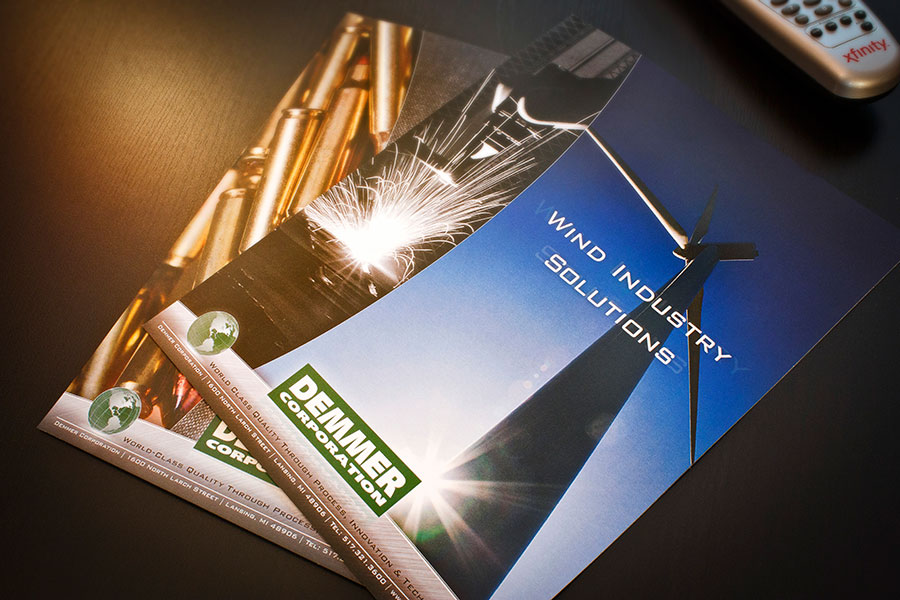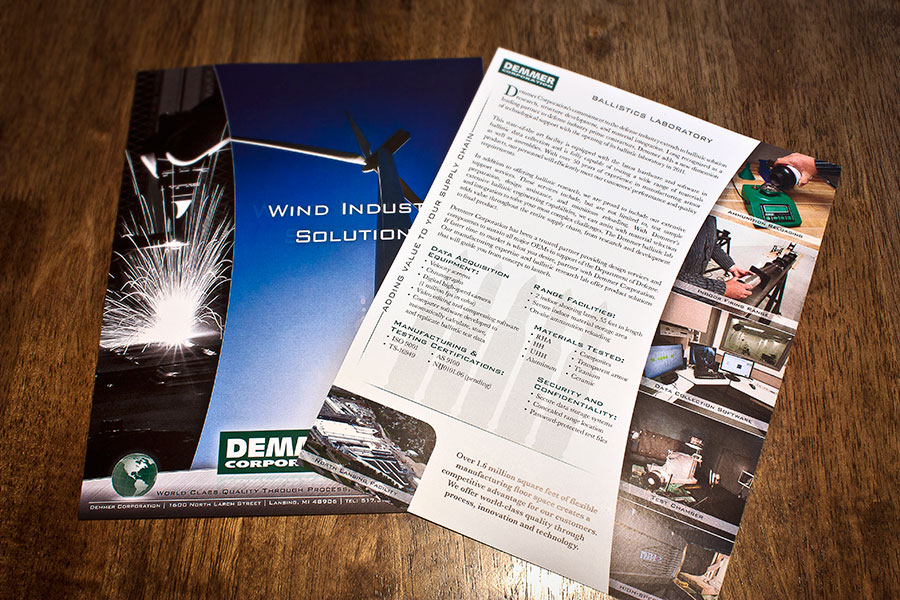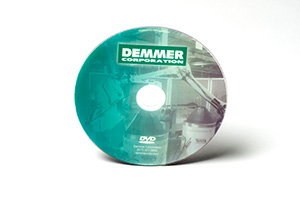 In 2007, Demmer came to MessageMakers with a challenge. They wanted to produce a video to educate potential clients about Demmer's manufacturing capabilities, processes and equipment (and ultimately develop even more business).
Demmer allowed the MessageMakers team into their Lansing-based factories to get an inside look at how the manufacturing process works. The final product was an overwhelming success for both Demmer and MessageMakers. Based on this success, Demmer asked MessageMakers to develop print marketing collateral materials and new promotional videos.
MessageMakers president Terry Terry explains that "we've helped them with developing websites, designing brochures, communication and branding, and various promotional videos."
"I worked on some printed pieces for each of their industries," said senior graphic designer Andy Doerr. "Each piece would be shown at sales events and anything where they would want to show off [what they did for] each industry." The pieces were designed to stand alone, but feel continuous through the use of the same basic layout: grid, logo location, photo sidebar location, fonts, colors, and overall look and feel.
As President and CEO William Demmer put it, "MessageMakers created designs that highlighted the competitive advantages of our custom manufactured products and our aerospace manufacturing facilities. [...] Their production was responsive to our needs and reflected both our vision and the highest standards of professional quality."
Demmer came to MessageMakers 6 years ago in search of some help on a few projects, and what resulted was a friendship between companies that is still going strong and evolving to this day, as we continue to work together.
---
Do you need to visualize the work your organization does for potential clients? MessageMakers can help! Contact us for a consultation.