As part of the celebration of 35 years of MessageMakers, we're telling the stories of 35 great projects throughout our history. This is one of them.
Child playing outsideThe year was 1989. The Children's Charter of the Courts of Michigan faced a challenge. Its successful long-time director was departing, its board was largely disengaged, its guiding documentation required review and renewal, and the public was widely unclear about its mission. After 30 years as a nonprofit children's interest organization, it found itself needing to choose among several visions of its future work.
Children's Charter turned to MessageMakers for help sorting things out. We recommended a process including a survey of board members and community leaders, followed by a strategic visioning retreat that put the key stakeholders together to sort out the map for the coming years.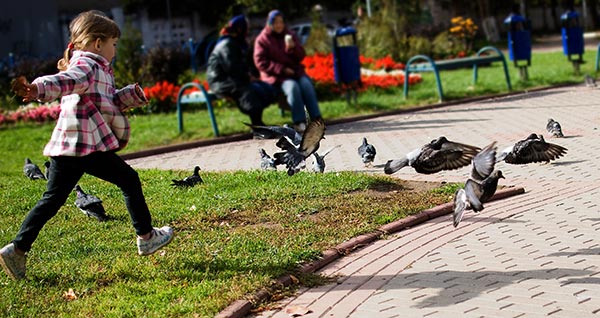 Girl playing outsideAs the board reviewed its mission, values, purposes for being, and the results of the survey, thorough guided discussions eventually brought consensus on a strategic vision.
This vision included narrowing the focus from any and all issues of child welfare to providing advocacy/policy leadership, sharing information/educating, referring individuals and organizations to the most appropriate resources, and coordinating among child/family welfare organizations. With this clarification came a proposed name alteration and new slogan ("Children's Charter of Michigan: Helping Professionals Help Kids").
After the process, the child welfare professionals who were a part of Children's Charter were able to focus their communications to clarify their message. The next year, the organization won a significant grant from the W.K. Kellogg Foundation to support its important work. Today, over 20 years later, its mission has largely migrated to the Children's Trust Fund, which continues to pursue education and advocacy on behalf of Michigan's children.
---
Strategy is never easy. It begins with asking everyone many questions—deep questions—and really listening to the answers. It helps to have outsiders around who won't know what issues are the unquestionable "sacred cows." If you need a helpful outsider to help with your strategic visioning process, contact us.