As part of the celebration of 35 years of MessageMakers, we're telling the stories of 35 great projects throughout our history. This is one of them.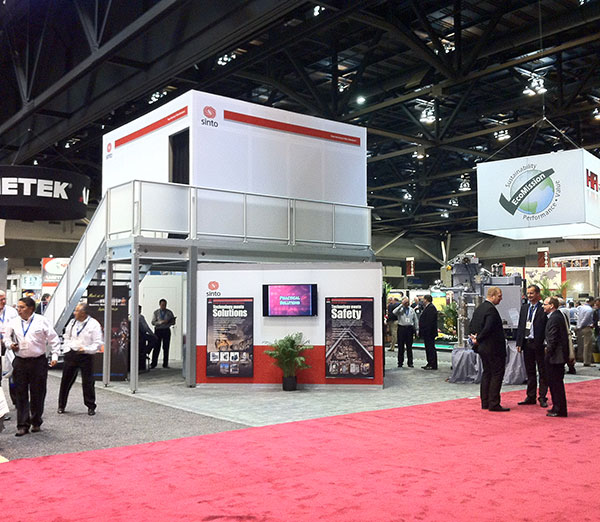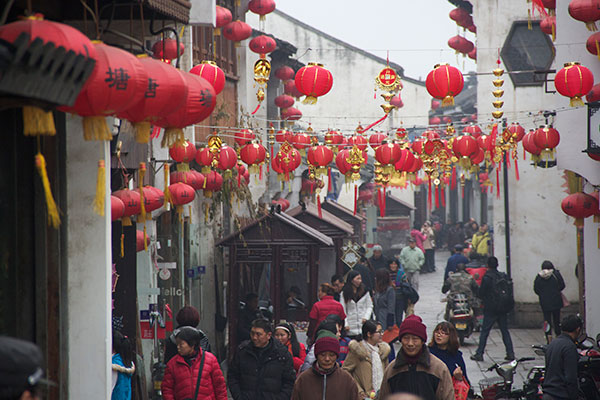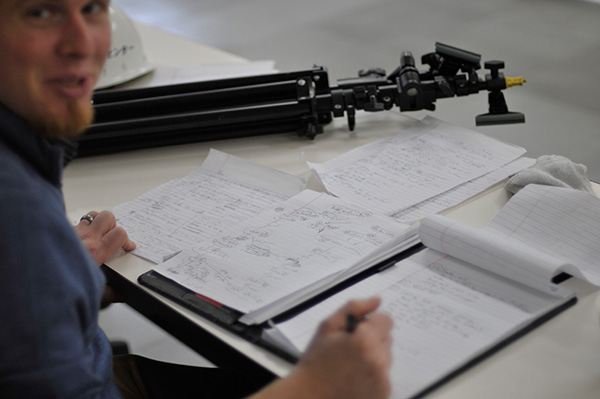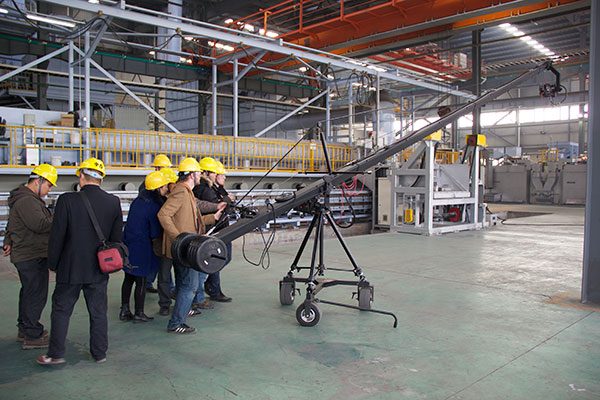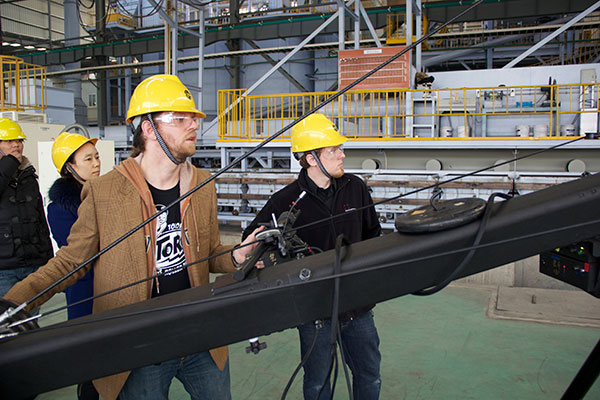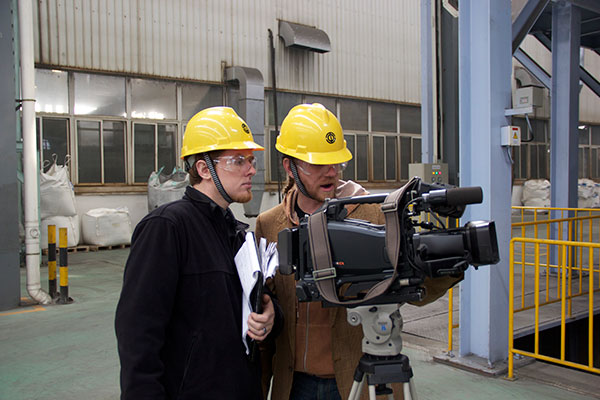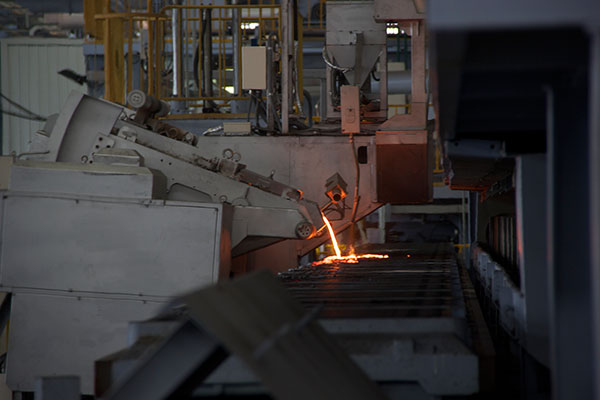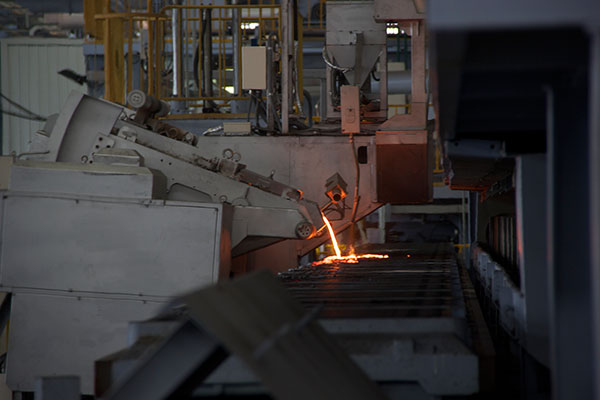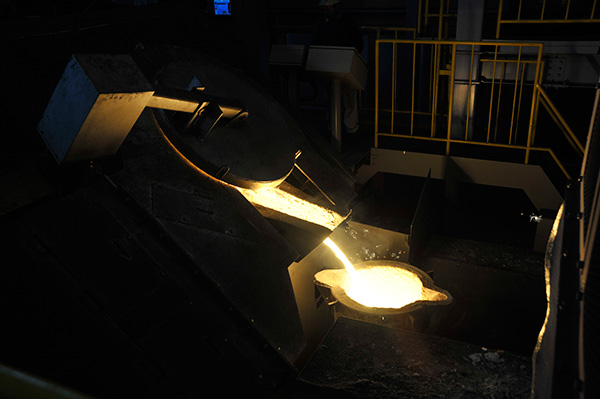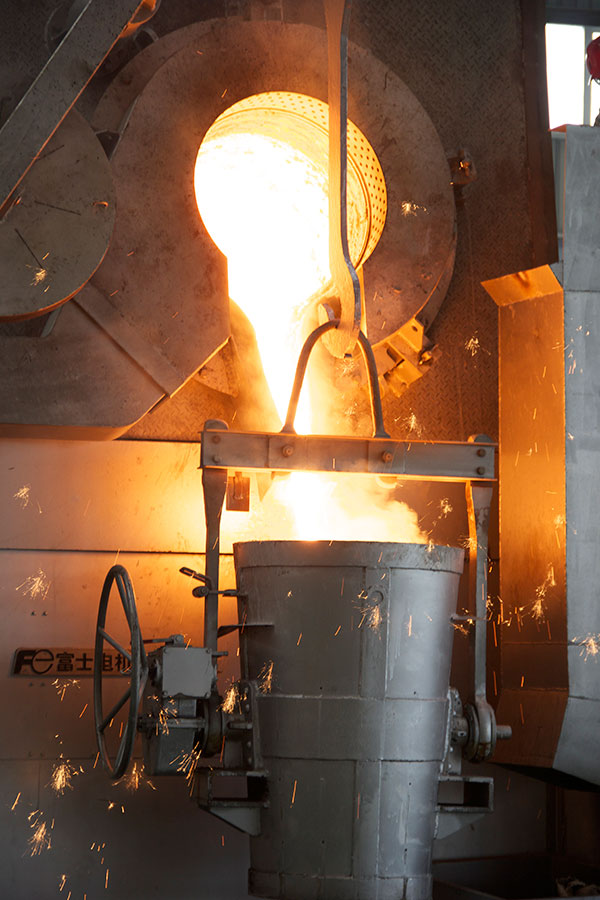 Roberts Sinto Corporation is a world leader in manufacturing elaborate foundry machinery that automates the process of casting metal.
In 2012, as Roberts Sinto looked forward to the 2013 CastExpo trade show in St. Louis, Missouri (the show for the foundry industry), it began to seek out help in creating an experience that would bring trade show attendees closer to the experience of using its foundry machinery and help them understand the benefits of this precise, highly automated equipment.
MessageMakers and Sinto together developed a plan: Sinto's trade show booth would feature a 3D theater space on its second floor. People would be drawn in by the spectacle of the theater, sit down to experience it, and in the process learn about how Sinto's products can make them very successful. MessageMakers would construct the theater space and produce 3D videos in a high-quality, theatrical style, providing a feature tour of several client factories using Roberts Sinto equipment.
"3D video has gone beyond the 'spear in the face' gimmicks of the 1970s," said senior video producer Tom Lietz. "It is increasingly used in training and demonstrations to help people understand physical relationships in a way beyond what can be represented in 2D video and animation. When you have a big, complex system that exists in space, 3D is a great way to show that complexity and provide another window into the interrelationships within the system."
But 3D video is not without its difficulties: notably, exhibition. Consumer televisions exist, but not well-established standards for distribution.
"This difficulty is one of the reasons people stay away from 3D," said Lietz. "But as a company that produces both events and video and that works with the output in mind, we focused on things that would work well on the projector and screen that were used. The goal was to create a great, transparent experience so attendees could focus on the content and be wowed by the machines' workings that they saw in 3D."
To develop the video, MessageMakers visited two foundries – Niwa in Nagoya, Japan, and Suzhou Chuo Malleable outside Shanghai, China – to capture video of how the machinery works together in different settings. These facilities use equipment manufactured by Sinto (almost exclusively), but use the equipment in very different ways. The videos show the process of how the machines interface start to finish: circulating sand and forming molds; transferring and pouring molten metal; and then cooling, finishing, and machining the completed castings.
All the footage was shot on a Sony PMW-TD300, an integrated 3D camera that allowed the video team to move quickly with less calibration (and more time to shoot). The camera has a 45mm interaxial distance, allowing it to shoot closer to subjects with more depth in tighter spaces. This feature made possible some shots in very confined foundry spaces that would be otherwise impossible.
Some of the footage was gathered using a jib. This counter-weighted arm on wheels has a remote-controlled head, so a videographer can hold the back of the jib with one hand and use another hand to pan and tilt the camera with the joystick controls. In this way, the camera could go places it couldn't otherwise, such as shooting down into the pouring of molten metal.
Overall, the videos provide good examples of what is possible with this equipment and what the latest, greatest foundry techniques are. By shooting in locations around the world, the video emphasizes that best practices are global and that Roberts Sinto's precise, heavily automated machinery can improve safety, quality, and efficiency in foundries from Dubai to Dubuque.
Enjoy a behind-the-scenes look at our video production in China and Japan!