More great news from Addy-land: the PSA MessageMakers produced for the 2011 East Lansing Film Festival (ELFF) also won an Addy Award for its quality!
Director Tim Whalen explained that "Susan Woods [director of the ELFF] suggested that we take a new approach this year—that we approach the PSA as though it were a short film."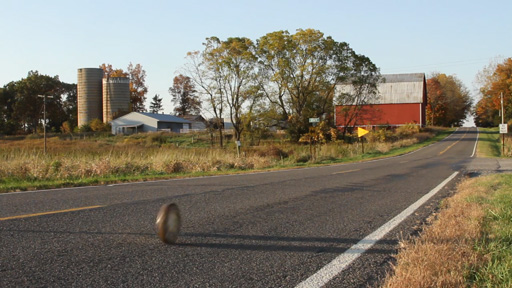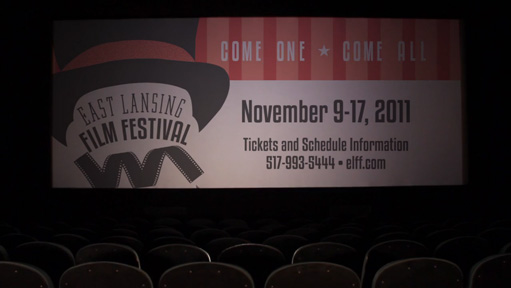 True to the form of the ELFF's time-limited 48/5 competitions, the PSA was scripted and shot in one day, with support from Big Foot Films.
"The PSA shows several different film reels coming from all around—from the city, the country, and the campus—to be shown at the festival," Whalen said. "It symbolizes how we all come together in the theatre to celebrate the creativity of film."
The ADDY® Awards is a three-tiered national competition conducted annually by the American Advertising Federation, honoring excellence in all media including print, broadcast, out-of-home and public service advertising. The ADDY® Awards is the advertising industry's largest and most representative competition for creative excellence. The Mid-Michigan ADDY® Awards is sponsored by the Mid-Michigan Creative Alliance (MMCA), a member association comprised of advertising and media professionals. Proceeds from the ADDY® Awards help support MMCA's educational programs, public service projects and proactive government relations efforts.
The East Lansing Film Festival is the largest and most diverse film festival in Michigan to screen independent and foreign feature, documentary, short and students' films from around the world. The ELFF was created in 1997 in cooperation with the City of East Lansing and Michigan State University and since then has been dedicated to bringing quality foreign and independent films to the state of Michigan and exposing our audience to diverse cultures, ideas, and creative works. For more information, visit elff.com.