MessageMakers often submits its work to awards competitions and waits eagerly to hear the judging results. Today, the tables were turned.
As a winner of Aurora Awards in the past, including a platinum best of show, this year MessageMakers' staff was invited to judge some of the video submissions.
As a bonus, the judges' stipend paid for our working lunch. Thanks, Aurora Awards!
It was great fun reviewing the submissions. We received a selection from a variety of categories, and so found ourselves watching something very serious and being surprised by the next video being a hilarious example of its category.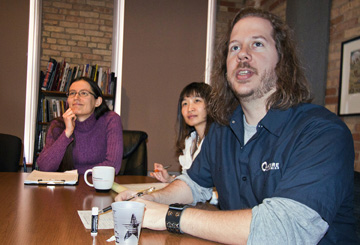 We're looking forward to finding out who wins!